It's publication day for Christmas at the Comfort Food Cafe- huurah! This is the Christmassy follow up novella to the bestselling Summer at the Comfort Food Cafe which I absolutely loved. To help celebrate the books release I am sharing with you my favourite Christmassy comfort foods. I know some of you might be raising your eyebrows as it is only September, but Christmas comes but once a year and I think September is the perfect month to start getting you all in the mood.
1. Mince Pies
Right at the top of my list, it has to be mince pies and they absolutely must be warmed up. It didn't use to matter to me whether they were hot or cold, but there is just something about taking your first bite of a hot mince pie to warm the cockles of your heart. It is safe to say that I feel very content when eating a mince pie and I have visions of myself curled up on the sofa eating one right now.
2. Ginger Bread
I love all things ginger bread, whether it's gingerbread men (or women!), houses etc. I love how creative people can get with gingerbread- thinks back to Bake Off! So basically I love eating it and looking at it lol. I never miss out on an opportunity to get myself some gingerbread whilst out and about and although it's not food, I also cannot resist a gingerbread latte!
3. Pigs in blankets
Although traditionally served at Christmas, I could eat these all year round. I'm not sure which genius came up with this idea, but it is literally the yummiest thing.
4. Yule Log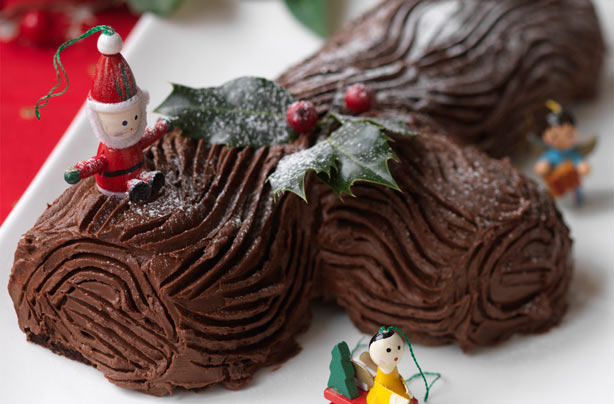 I really can't put my finger on what makes a yule log so much tastier than any other chocolate, but this one really is the business. As soon as you take a bite it just melts in your mouth. Proper chocolatey comfort food at its very best.
5. Christmas day lunch/dinner- depending when you have it
Not exactly a comfort food as you really only have it one day a year and there is a lot of it, but Christmas lunch just blows everything else out the park for me. Not only are you having it on one of the best days of the year, you have the excuse to really overindulge and enjoy yourself. I'm looking forward to it already.
All that talk of my favourite comfort foods has now left me feeling very hungry! Thank god some shops have got these things in already, I'm off to get me some comfort food.
More about Christmas at the Comfort Food Cafe
Christmas at the Comfort Food Cafe is out in ebook today from amazon and in paperback on 20th October and available from Foyles