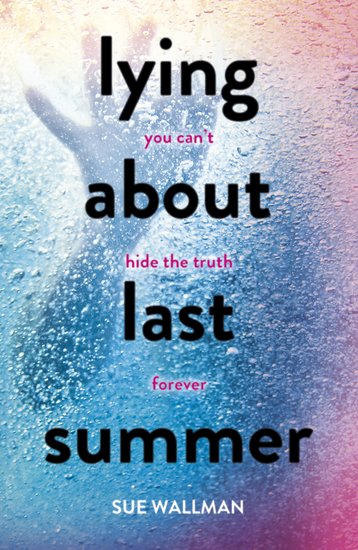 Title
: Lying About Last Summer
Author: Sue Wallman
Published: 5th May 2016
Publisher: Scholastic
I have been so impressed recently with the amount of thrillers that have come out this year, but Lying About Last Summer is my first YA thriller and it definitely met the mark.
Lying about Last Summer centres around Skye and her dealing with her grief from losing her sister a year ago. To help her handle this grief she has gone to a summer camp for bereaving teenagers, people that she can relate to, but all may not be as it seems. When Skye starts receiving messages from her 'dead sister', Skye knows it's time to confront her past and starts to realise that not everyone at the camp can be trusted.
The synopsis for Lying about Last Summer instantly had me intrigues- so called messages from Skye's dead sister Luisa from a private chat group and the mystery surrounding Luisa's death and why Skye has such guilt.
Although a tiny bit slow in places, the second half was literally unputdownable, all sense of time disappeared as I just had to finish this. It suddenly became so addictive as the mystery started to unravel and a twist thrown in that I'm glad to say I didn't see coming, you think you've reached the end, but oh no, Sue has more in store for you.
This was a really well written thriller and Sue manages to create a brilliant atmosphere throughout the book. I constantly felt like I was looking over my shoulder like Skye was and everything felt dark and mysterious. Sue also portrays Skye's grief with such keen detail and gives it such emotional depth. The intricacy of each of the characters also made this the thriller what it was, you really don't know who to trust and I enjoyed trying to figure out who had a hidden agenda.
Lying about Last Summer was a gripping, addictive read that was very well executed with a brilliant twist at the end.