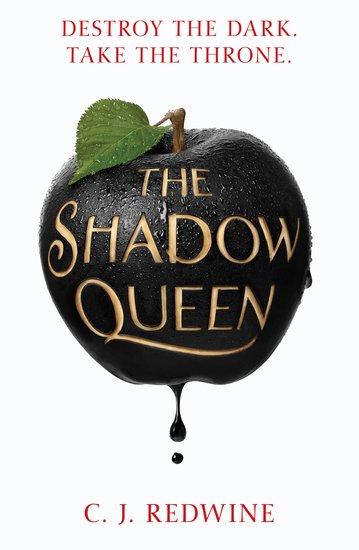 Title
: The Shadow Queen
Author: C.J. Redwine
Published
: 3rd March 2016
Publisher: Scholastic
Nothing peaks my interest more than a striking cover just like this one and then a brilliant synopsis to go with it. I absolutely love fairytales and a fairytale retelling is one of my favourite types of reads. The Shadow Queen then, if you haven't guessed it already is a story retelling of Snow White.
Now Snow White is a story that has been retold a few times before, so I was interested to see how this one would stand out. Although I could see some small similarities (and despite what some other reviewers have said) I still thought it made this story its own. The characters really stood out and Lorelai's (aka Snow White) unexpected power was a great addition to the story. She also the most fierce and brave Snow White I have ever come across in a retelling. The Huntsman also wasn't what I expected at all and as another addition there were also shape shifting dragons! Relating to this, there are some brilliant unexpected twists and particularly in the second part of the book it was seriously action packed. I was racing through it to find out what would happen, and you just don't see how it will turn out.
What also made this story stand out for me were the vivid descriptions of Ravenspire and the battle scenes that take place. Quite a lot of the writing and the happenings I found made for some quite intense reading. C.J does not hold back at all with her writing here, but it means you feel the destruction and devastation that Irina has brought to Ravenspire even more keenly. The books viewpoint is also split, so we don't just see Lorelai's side of the story and I am a sucker for multiple points of view in books, as it adds a whole lot more to a story and keeps the pace up.
The story isn't just limited to Ravenspire either, there are surrounding kingdoms and yes joy of joys, The Shadow Queen has a stunning and beautifully detailed map right at the beginning which I took great delight in referring back to. I can definitely see this featuring in future books and am eager to read more about the surrounding kingdoms.
I really want to go on, but I am hesitant in case I give anything away.
The Shadow Queen is a fantastic retelling of Snow White, with its own unexpected twists and turns and I am very eager to read more.