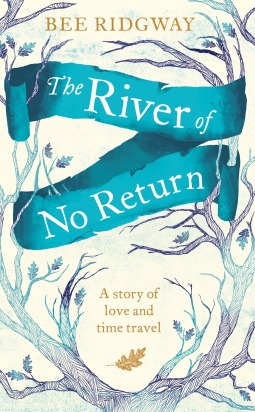 'Time is like a river. It always flows in one direction.'
What if everything you thought was certain was not?
1812: On a lonely battlefield in Spain, Lord Nicholas Falcott, Marquess of Blackdown, is about to die .... But, the next moment, he inexplicably jumps forward in time, nearly two hundred years - very much alive. Taken under the wing of a mysterious organisation, The Guild, he receives everything he could ever need under the following conditions:
He can't go back.
He can't go home.
He must tell no one.
Accepting his fate, Nicholas begins a life of luxury as a twenty-first century New York socialite, living happily thus for the next ten years. But, when an exquisite wax sealed envelope brings a summons from the Alderwoman of The Guild, Nicholas is forced to confront his nineteenth century past.
Back in 1815, Julia Percy's world has fallen apart. Her enigmatic grandfather, the Earl of Darchester, has died and left her with a closely guarded secret, one she is only now discovering - the manipulation of time. In terrible danger from unknown enemies, Julia flees her home to the sanctuary of neighbouring Falcott House. In this strange place Julia and a recently returned Nicholas are drawn to each other and together they realise how little Julia knew about her beloved grandfather and begin to understand his ominous last words...
'Pretend.'
I was instantly attracted to this book by its beautiful cover and the words on it that said "A story of love and time travel".
I thought this book was very clever with its concept of time travel. It was definitely a new take on it for me. It was a great historical novel with a fantasy twist that really made it stand out. In Bee's novel she uses the concept of the River as time. It is constantly flowing and the characters are able to jump in and out and let it take them to different times.
I liked how Nick Davenant travels 200 years forward in time to the 21st century, as I have always wondered how people from previous times would react to the changes of their world. The Guild rules say that Nick can never return to his previous life, but we know that Nick, as happy as appears to be in the 21st century, belongs in his original time of the early 1800's. So I was delighted when Nick was summoned by the Guild and told that he had to go back to his past.
I think I most enjoyed the 19th century chapters as I do love historical novels, and it was really interesting to mix the future and the past. When Nick was talking to the women of the 'past' about the rights that women deserve, the reader realises that even though he is happy in his own time, he has revoked his respect for his class, estate and title.
There were so many different characters in this story and all of them were interlinked. I really liked their relationships with each other and the scary Mr Mibbs- the main villain of the story.
When Nick and Julia meet again, sparks really do fly. Julia is who Nick has been remembering to keep him cemented in the present. He just thinks of her lovely dark eyes. I really liked the relationship between Nick and Julia and I would have loved more scenes between the two of them as I think their scenes caught my attention the most. I found that before Nick and Julia were reunited, I really didn't like her as she has a hot temper on her that runs her mouth into trouble, but as the book progressed it was like she grew up and I warmed to her greatly.
The character I disliked the most was Eamon, Julia's insufferable cousin who claims the title of Earl of Darchester after Julia's Grandfather dies. I thought the author had written him really well as he was obviously intended to be unlikable.
I would have liked the ending to maybe have been a bit different as there were still some unanswered questions for me. I wanted to know more about The Pale and Mr Mibbs and what would happen with that. So I definitely think there is room for a sequel and have heard that there is one in order!
Although this novel was long, I did enjoy it, it was entertaining and so much goes on that there really isn't any reason why it wouldn't capture your attention.
The River of No Return is out in hardback and as an ebook.
8/10